Special Forces Operations in March 1942
March 27th, 1942 – March 28th, 1942
Operation Chariot
Commandos
Six hundred twelve men from No. 2 Commando, the Royal Navy, and detachments from No's. 1, 3, 4, 5, 9 and 12 Commando. Their mission is the destruction of the Normandie dry dock, the dock pumping machinery and other installations associated with the dry dock at Saint-Nazaire in France.
March 31st, 1942 – April 5th, 1942
Operation Myrmidon
Commandos
No. 1 Commando, No. 6 Commando, One and a half Royal Marine battalion, Armoured Regiment, Motor Battalion, Landing Ship, Infantry (Medium) H.M.S. Princess Beatrix and H.M.S. Queen Emma. Their mission is to attack the coast defence guns at the entrance to the river, a T.N.T. factory, and a small aircraft factory, in addition to the the port facilities and to disrupt road and rail transport between France and Spain, at the Adour Estuary, France.

The Commando assault force embark the two Landing Ship, Infantry (Medium) H.M.S. Queen Emma and H.M.S. Princess Beatrix on March 31st, 1942. The convoy spends a few days off the French coast disguised as Spanish merchant ships. On April 5th, 1942, the ships approach the mouth of the Adour estuary, where the assault force would land. However, amid severe weather, they encounter a sandbar that is not expected, and the convoy is unable to pass it. The commander decides to call off the raid and the convoy returns to Great Britain.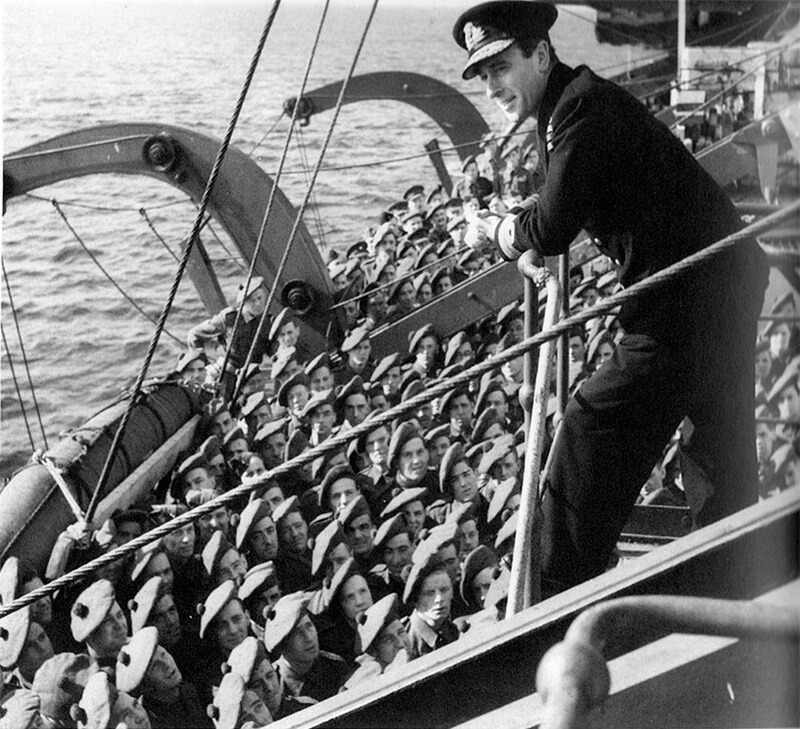 Lord Louis Mountbatten addresses troops from No. 6 Commando prior before leaving for Operation Myrmidon, March 1942.