May 22nd, 1944 – May 24th, 1944
Operation Farrier
Objectives
Capture the German garrison at Babino Polje at the Island of Mljet.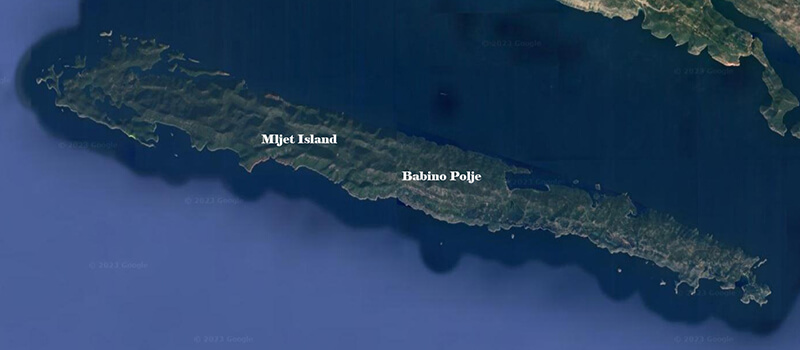 Mljet Island, Independent State of Croatia
2nd Special Service Brigade

Long Range Desert Group
No. 2 Commando
No. 43 (Royal Marine) Commando
On May 5th, 1944, the decision falls to cancel Operation Foothound, an operation targeting Ugljan and Pasman islands off the Dalmatian coast. The operation is cancelled due to unfavorable intelligence reports regarding German strength on Ugljan island. Brigadier T.D.L. Churchill's 2nd Special Service Brigade, part of Major General R.G. Sturges's four-brigade Special Service Group, decides to pursue an alternative island assault.
The chosen target becomes Mljet, which is to be attacked on the same day originally designated for Operation Foothound. In addition to a small contingent of Yugoslav partisans, Mljet serves as the operational area for a U.S. reconnaissance section of the Office of Strategic Services. The attack on Mljet is planned based on reports received from both these sources, unaware of the ongoing operation, concerning the strength and positioning of German units on the island. However, one week prior to the scheduled assault, both the partisans and the O.S.S. reconnaissance section move away from the German positions to investigate local reports suggesting that the Germans are concealing small ships in sea caves on the western side of the island.
Due to adverse weather conditions, the commencement of 'Farrier' is delayed by two days.
In the early hours of the morning, nearly 1,000 commandos, organised into two tactical groups, land on the south coast of Mljet Island. They proceed to execute an encirclement manoeuvre, aiming to close in on the German positions located at Babino polje. However, when the British forces utilise loudspeakers to demand surrender, they discover that the Germans are nowhere to be found. It is unclear whether the Germans have withdrawn from their positions or if the commandos, lacking local partisan guidance, became disoriented in the dense forests of Mljet and ended up at a different location than Babino polje. Consequently, no actual combat took place, although the commandos do encounter sporadic mortar fire from German positions that they are unable to precisely locate.
Like one day earlier the Commandos fail to locate the German Forces. However, German mortar fire still seems to find them every now and then. The men march over the hard terrain without firing one single shot.
After a night of arduous marching across challenging terrain, the weary commandos re-embark and return to Vis island. Unfortunately, nine of their comrades are reported missing. Several days later, a small group of commandos revisits Mljet in search of the missing men, but only three are found, having joined forces with the local partisans. Of the remaining six, one is killed, while the other five are captured by the Germans.